Do you really understand what your customers want and need? If this is not the case, your proposition is unlikely to be clear. In my experience, businesses that want to be the best in their industry ask their customers what they want and need. And then delivered on this. In contrast, businesses that failed had ambitions to become the best but failed to follow through. Because they did not offer their customer what they wanted. Additionally, failure can occur when a strong sales message exists. But this message is not carried through due to mis-informed or busy staff. Or poor systems being in place.
Some immediate ways that you can position yourself to be the best include publishing regular blogs about your desire to be the best. And also striving to win industry awards. In this article, we present a number of ways you can establish yourself as the best in your industry.
How can I establish myself as best in my industry?
Offer something unique. The key to success is to find a narrow market and specialised product or service. Moreover, by going for a small market, you will find that it will be much easier to saturate.
Don't be afraid to do things differently. There is always going to be competition. Even in a crowded market. In order to be the best in your industry, you need to work on how you are different to others in your sector. What sets your business apart? What are you doing/can you do that your competitors are not doing? Can your products and services be marketed in a different way?
Be quick to launch. Products will never be perfect. Even when being launched. Instead of striving for perfection, the key to success is to obtain constant customer feedback so the product can be continually refined. Do not be afraid to innovate and adapt to market changes. But ultimately, make sure you are always ahead of the competition.
Make sure customers are always satisfied. In a world of social media and technology, it is safe to say that customers definitely hold the power. Additionally, customers use feedback to inform them of purchasing decisions. And negative reviews inevitably put customers off making a purchase. It is essential for products and services to be of a high standard. Subsequently, customers become brand ambassadors. If negative reviews do occur, address them swiftly to avoid negative consequences.
Make investments in marketing. Reach new customers and build your brand by devising creative ad and marketing strategies. In a recent survey completed by the Content Marketing Institute, it was found that business-to-consumer marketers use on average, 12 different content strategies. Including social media, blogs, newsletters and articles. Moreover, they also use seven social media profiles on average to target customers.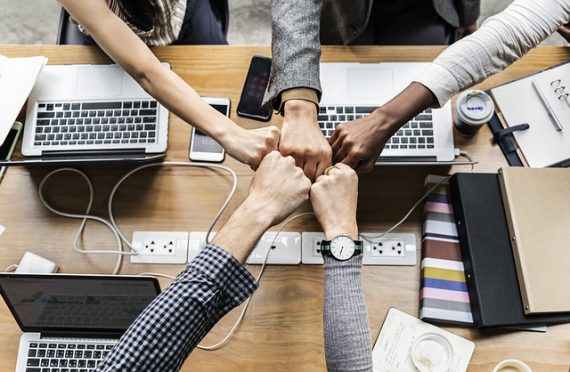 Key takeaways
In order to be the best in your field, make sure to follow these hints and tips:
Ask your customers what they want and need
Publish regular blogs stating your intention to become the best in your industry
Strive to win industry awards
Find a small and narrow market to saturate
Do something your competitors are not doing. Don't be afraid to market in a unique way
Launch quickly then refine your product using customer feedback
Ensure customers are posting positive feedback and question negative feedback
Use a diverse range of marketing methods to promote your business